The end of the holidays inevitably makes me think of all the mums who have given birth recently and already think of getting back to work. Maybe your return to work is imminent…We already have to make the difficult decision to engage someone to care of our baby, whether it is someone out of our family, a nanny or a nursery. Now, if you are also breastfeeding, additional fears appear :
- « I wanted to continue breastfeeding my baby and now I will need to wean him after only 2 months and a half ? »
- « I work in a company where I am exposed to chemicals. Will this affect my maternal milk ? »
- « I am often away from home for work for several days. I'm afraid I will not be able to breastfeed my baby in the mornings and evenings anymore. »
- …
Don't put pressure on yourself to wean your baby only because you return to work ! Note that the European laws aim to protect breastfeeding mothers at work in all member countries.
As mother's milk is known to be very important for infants, the EU supports breastfeeding, including in the workplace, by means of legislation, information campaigns, and funding for projects and research.
EU law forbids discrimination against breastfeeding mothers, especially in the work place. Their health and safety is the highest priority and EU countries must comply with minimum standards. If working conditions could harm the breastfeeding mother, the employer must adjust them to ensure her well-being. If that is not possible, she must be given leave. EU law also gives protection against night work for a period following childbirth. All the while, the mother's employment rights must be upheld. The EU believes that mother-friendly practices and child welfare should be a public health priority across Europe.
I would like to give you an example for Germany (which is very similar to France and the other European countries) :
In Germany, breastfeeding mothers are protected by the Maternity Protection Law.
She has got the right to make pauses for breastfeeding at least for the first 12 months after birth and at least 2x 30 minutes or 1x 1 hour per day (2x45 minutes if she works 8h or more, 1x90 minutes if there is no specific breastfeeding room at her work place.)
The breastfeeding pauses are duely paid (difference to France !) and do not replace the regular pauses.
Furthermore, breastfeeding mothers can refuse overtime, night work and work on Sundays.
If the mother wishes to breastfeed or pump her milk in the company building, the employer has to make a suitable room available for her.
When and how do I need to inform my employer ?
It is best to talk about your breastfeeding project with your employer during your pregnancy and before your maternity leave. This will make it easier for the employer to (re)organize things if necessary. If you work in a middle-size or big company, you can also send an authorization request to the human ressources department and talk about it to the occupational doctor in order to find the best solution.
In real terms, how can I continue with breastfeeding at work ?
Indeed, most of us are not able to take our baby to work or don't leave the baby in a nursery next to the working place. In this case, we recommend the breast pump. There are two kinds of pumps : manual or electric.
With a manual breast pump : Small and inexpensive, manual pumps are fine for mums who wish to express their milk occasionally.
With an electric breast pump : For more frequent use, you can either buy or hire an electric pump. The size of breast shields is not standard but adapted to the nipples of each mother for greater comfort and efficiency. You can use a breast pump on both breasts at the same time, or one after the other.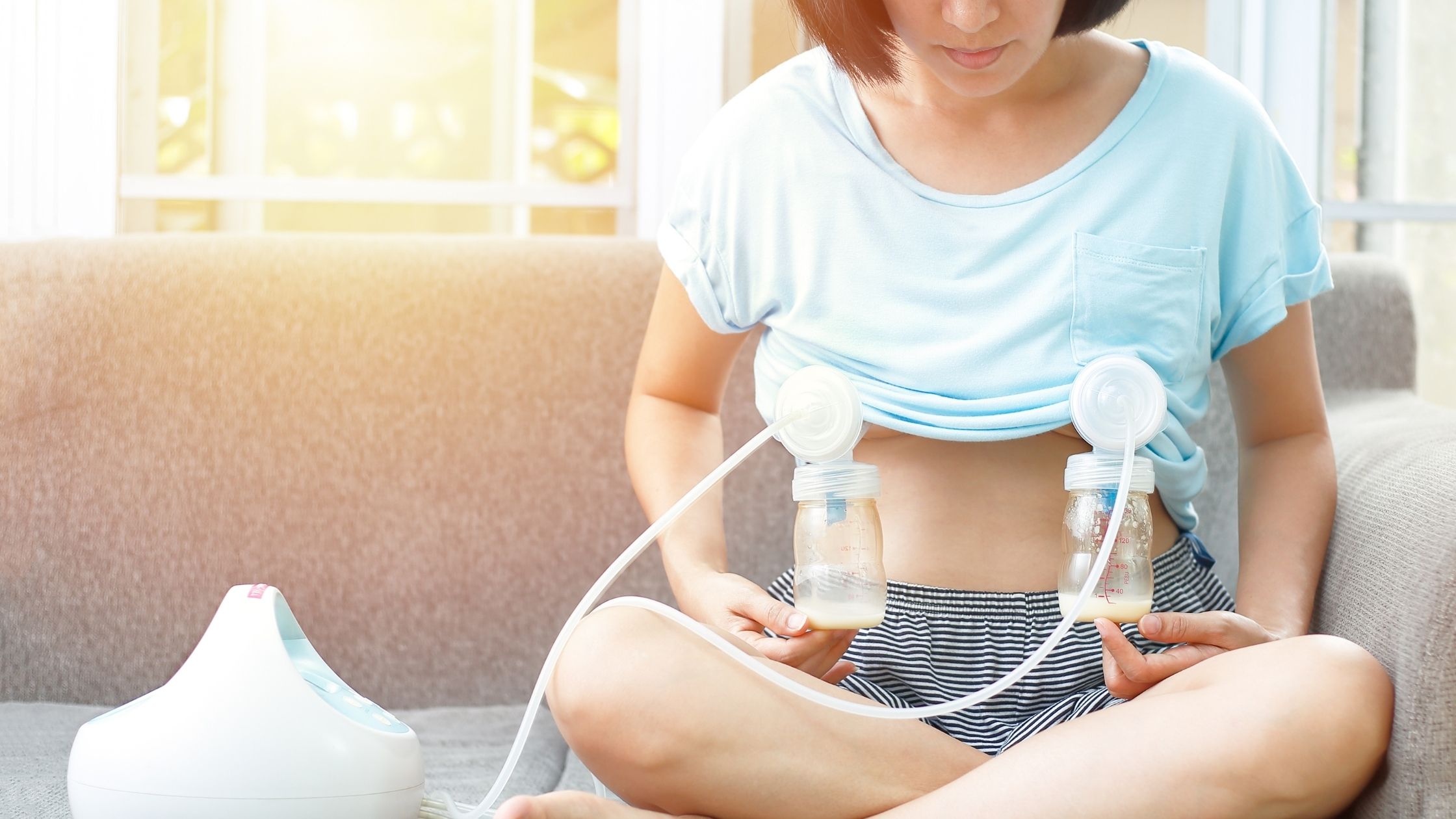 I hope that this information can help you and make you feel more serene about returning back to work. Don't put pressure on yourself ! You will find your solution which will be good for you and your baby !
Sources :
MuSchG Germany, §7 and §23
EPRS | European Parliamentary Research Service: www.epthinktank.eu